Photo is courtesy of Roma Downey.

Welcome. Please visit the the links on the left to locate Roma Downey on Twitter, all the official Facebook pages and groups and official websites for all of her various projects, and links to her production company.

You are listening to An Irish Blessing from Roma Downey's CD Healing Angel featuring Aoife Ni Fhearraigh and Phil Coulter.

Official Roma Downey Pages are
1997-2015 Anna Kasper.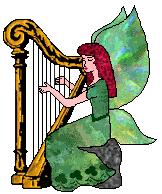 Anna A. Kasper - Irish Angel Creations