HappyHolidays
Sean and Anna Annette Kasper's Newsletter - Christmas, 2002

This year you are listening to one of Anna's favorite Christmas songs...Dance of the Sugar Plum Fairy. A little trivia for you....Sugar Plums still do exist, though they are not called that anymore. They are chocolate candies with fruit preserves, cream or other sweet filling in the middle.
---
Our Holiday Plans
The Thanksgiving holiday was again spent in Colorado Springs, Colorado at Anna's brother Bob and his wife Lesley's lovely new home. Anna had a wonderful visit her brother Bob (I'm truly blessed to have you for my brother!) and his family......including Joel and his girlfriend Helen, Elisabeth and her boyfriend Travis, and Buddy. One of the many highlights of the trip was visiting the huge historical Broadmoor Hotel just as they were turning on their Christmas lights. Also, Sylvia and Adam with their kids, Isaac, Michael, Jessica (my little Greta), and Bethany surprised us with a visit the day after Thanksgiving. I hope to see everyone next year. (Dearest niece Jessy, I missed you! "Gledelig Jul")
Here is a gift for you Bob.....since your favorite Christmas carol is "What Child Is This?"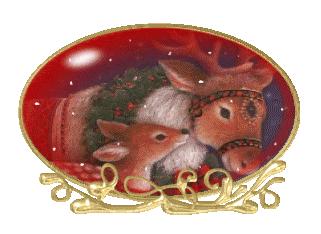 Sean and Anna will be spending a quiet Christmas holiday at home in Las Vegas with friends. Although, Anna made a quick visit to San Diego in mid-December and was able to visit family and friends.... Janell and her son Jonah, Leesa and Brad and their children, Liz, Kellie and Donna, Mom and Dad Kasper, Ryan, Yvette and Grandma Gloria. Sean tried to get into the Christmas spirit this year and to decorate the house with lights inside and on the tree....just one small problem we seem to have "misplaced" most of the lights and ornaments! So, here the tree sits with last years tinsel on it! We'll have to get it together in time for Christmas!
Anna will be attending a beautiful Midnight Mass at St. Bridget's Catholic Church. Our New Year's Eve plans are still undecided. But on New Years Day we are expecting a special visit from Ryan and Mom Sheila and Grandma Gloria.....we plan to have a year of really good luck by eating black eyed peas and cabbage. They will be visiting for four days. Sheila and Gloria will be attending a wedding and Ryan will get to spend some time with us.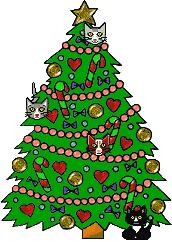 Our plump, black and white, big kitty Socks turned 12 years old this past year. Our calico Sammie has adjusted well and will be 2 years old in February. We adore our furry beasts! They both send out "Meowy Christmas" wishes!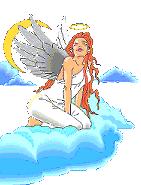 Anna and her friend Jan were invited by Roma Downey to be a guest on the set of "Touched By An Angel" in Salt Lake City, Utah this past September. Roma and her assistant Linda were very gracious to us. We were able to watch some very emotional scenes being filmed between Della Reese and Roma Downey. We enjoyed talking with Della and John Dye was on the set all day observing and was his usual gentlemen self! :-) We were treated to a make-up makeover (thanks so much Troy) and treated very special by everyone. And extra thanks to Roma for coming back to the hotel and having drinks....and creating wonderful memories for us. Anna created and maintains the Official site for Irish actress Roma Downey who plays the angel Monica on the T.V. show "Touched By An Angel." You can view pictures from her visit to the set here. You may also visit The Official Roma Downey Pages.
Our son Ryan came to stay with us for some weeks this past summer and we also had lovely visits from Mom and Dad Kasper, Anna's sister Jo and her husband Fred. Shawna came to visit her Auntie Annette for her birthday in September.
Anna is very happy to report that just recently she was able to re-establish contact with her niece Annie and daughter Mannie Mae....love you Annie.....let's keep in touch this time!
She was also blessed with a new friendship, while working on family tree research, to discover a "Cole" cousin named Joy who lives in Indiana.
Anna has been teaching an 8th grade CCD (catechism) class and loves it! Working with teenagers can be very rewarding...teaching could be her true calling ;-)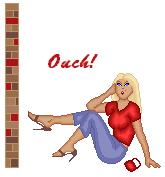 The above "dumb blond" graphic is especially for my nephew Ryan who loves dumb blond jokes and although I know you think your Auntie Annette is one...this time it really wasn't my fault! As most of you already know, in late October, I was hit in the back of the head in a freak accident at work and received a concussion and a really bad neck sprain. I tried to return to work for a few weeks, but ended up being taken off work again. Although, I feel that I am healing, I still have headaches daily and other symptoms as well. I'm being sent to a neurologist in early January. I'll keep everyone posted as to my progress.
Maybe this accident was a "wake-up" call and maybe God thought I needed a rest to re-evaluate my life and my relationship with Him. If it is His will...Beginning in early next year, I'll be working on finishing my college degree and will be accomplishing this through receiving a Licentiate in Chaplaincies (L.Ch.) degree from The Anglican College of Chaplains of Laud Hall Seminary (a school chartered in 1962) which is affiliated with The United Anglican Episcopal Church. For those of you not familiar with a Licentiate degree, it is used often for Chaplaincy studies, and the dictionary definition is: one who has a license granted especially by a university to practice a profession and is equal to a Bachelors degree. It is also an academic degree given by some European universities.
Healthcare chaplains are members of healthcare healing teams. They are ministers called by God and trained to serve in an environment of sickness, pain, birth, death, and continuous learning experiences. They function as pastor, prophet, teacher, administrator, counselor, and evangelist. Sounds exciting to me!
Many thanks go to my cousin Theresa...who has been telling me for ages that I'd make a wonderful counselor....for her ongoing support and friendship...my "Ya Ya Sister" and yes "we knew each other when..." For those of you who won't get this...basically it means someone who has known you forever, even way back when....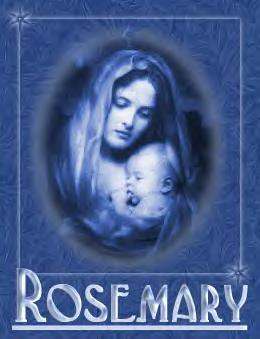 My Christmas trivia for everyone this year is Rosemary.....the forgotten Christmas evergreen:
Rosemary is a small, perennial evergreen shrub of the mint family. It is used as a flavoring in foods such as lamb, duck and chicken. The plant has been used widely since around 500 B.C. and was once believed to strengthen the brain and memory functions. In Ancient Greece, students would braid Rosemary into their hair in order to garner success during exams. "Rosemary" is derived from two Latin words meaning "dew of the sea" (because it thrives where fog and salt spray meet). Rosemary is a revered ceremonial herb which symbolizes remembrance, friendship and fidelity. It was thrown into, or placed on, graves and presented to those who grieved as a sign that the deceased would always be remembered. It was also woven into the wreaths of brides, used as a decoration for churches and presented, tied with ribbons, to bridesmaids and guests.
Anne of Cleves, Henry VIII's fourth wife, wore a wreath of Rosemary when she embarked upon her ill-fated marriage to the English monarch. The floors of churches were strewn with the plant at Christmas and housewives would spread it upon the floors of their homes. As a poor man's incense, it was often burnt in place of the real incense.
There are many legends surrounding Rosemary...one being that it was used to awaken Sleeping Beauty...but perhaps the best known is one which states that the plant will never grow taller than the height of Christ and, if it outlives the 33 years of Jesus' life, will grow outward rather than upward. Another legend claims that the flowers were originally white, only changing to blue when Mary, on the flight from Egypt, threw her blue cloak over a bush, thus changing its color and, at the same time, bestowing upon the plant its now distinctive fragrance. A variation of this legend holds that when the Holy Family fled to Egypt, they stopped to rest on a hillside. There, in a small stream, Mary washed the baby's clothes, spreading the tiny garments on a fragrant bush to dry in the sun. For its humble service, the plant was named "Rosemary" and God rewarded it with delicate blossoms of the same heavenly blue as Mary's robe.
To Saint Thomas More (whose garden was lavishly planted with Rosemary) and Shakespeare's Ophelia, the herb symbolized remembrance. It was cultivated in monastery gardens for medicine and food and, according to medieval legend, Rosemary decorating the altar at Christmas time would bring special blessings to the recipients and protection against evil spirits. It was also used to garnish the boar's head at the Christmas feast and American colonists would use Rosemary as a scent for soap.
Until the Twentieth Century, Rosemary was a much sought-after Christmas evergreen. A gilded Rosemary sprig, for example, was considered to be a treasured gift. The reason for its later loss in popularity is unknown, but it is slowly starting to regain its former favor with the use of Rosemary in holiday wreaths and Rosemary topiaries used as small Christmas trees. "An old English garden legend states that where Rosemary thrives, the mistress is master."
Ryan's Corner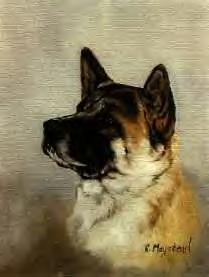 Our son Ryan will soon turn 13 years old. He likes school and has excellent grades and is on the honor roll. He's a strong runner and can run a mile in 7 minutes, 1 second! He still enjoys playing PlayStation2 and Gameboy games. He was very happy to receive an Akita dog as an early Christmas present from his Aunt Yvette. His Akita is a female and he named her Sierra. While surfing the internet, with his Mom Annette, for information on Akita dogs, we discovered that Helen Keller was responsible for bringing this breed to the United States. These beautiful dogs are strong and they even hunted bear in their native Japan...a fact that Ryan loves to tell everyone :-) For more pictures and information about Akitas please visit this site.