Love, The Holy Spirit, Roses & Poetry
by Anna Annette Thérèse Kasper - Sunday, March 4, 2012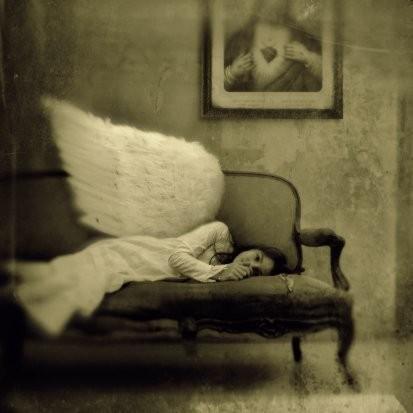 Love is a flowing, healing light; capable of converting the anguish of the darkest of nights into a precious love-lamp filling our hearts with a divine elixir; a catholicon, akin to honey of roses, raining down a luminous warmth -- ensconcing our very soul with the ever-lasting peace of The Dove."~Anna A. Kasper
What I have written above just came to me in the wee hours of this morning, as often happens when I write spiritual poetry, the words flow from me with ease, like God & His Spirit are using my life-long gift of being able to write poetry & creative writing in general to touch the lives of others. For I know this gift is a heavenly blessing. I'm including a note below with some of my research, which I did after the words above came to me. But I thought it may be of interest to some of you. I'm aware of the fact that my poems & writings tend to be Catholic in nature, but I've had many other Christians of all denominations be drawn to some of my writings.
Note: Old Herbalists used Red Roses for many medicinal purposes. Honey of roses, also called sugar of roses, & syrup of dry roses was used in many healing ways including "it comforteth & strengtheneth the heart" & both the white, red and damask Rose was oft considered a panacea or catholicon. Rose blossoms are still used today by modern herbalists in healing remedies, in beauty products & also medicinally. The Rose has been highly esteemed since the dawn of history & is called the Queen of Flowers, they are mentioned in the Bible - The Garden of Eden, The Hanging Gardens of Babylon, and the ancient gardens of Persia all contained sweet-smelling, beautiful roses. They are closely associated with Mary, the mother of Jesus & many have experienced the scent of roses appear in relation to the Holy Spirit - "The Dove" - while in prayer and these episodes indeed feel holy and spiritual. (See additional note below about St. Thérèse of Lisieux aka St. Thérèse of the Roses) The Holy Spirit is the Spirit of Light, of Strength, and of Love. When the Holy Spirit is released in our lives there is a warm affection that glows in the heart.
St. Thérèse of Lisieux is a very popular French saint who lived in the late 1800's and is often called St. Thérèse of the Roses (of the Child Jesus, of the Holy Face and The Little Flower of Jesus). Experience has shown that St. Therese's "shower of roses" is both figurative and actual. As she was dying in the convent infirmary, Therese could look out and see the rose bushes blossoming. She loved roses. She had thrown rose petals as a Child before the Blessed Sacrament. As she reflected on her quiet, hidden, and gentle life ending, she believed in faith that God had great things in store for her. She believed that her mission was only beginning as she entered the fullness of life with God. She explained: "After my death, I will let fall a shower of roses. I will spend my heaven doing good upon earth. I will raise up a mighty host of little saints. My mission is to make God loved..." Shortly after her death, the rain of roses began. Sometimes roses literally appeared, and sometimes just the fragrance of them. Roses are Thérèse's signature. It is her way of whispering to those who need a sign that she has heard, and God is responding. Thousands of people have given witness to the way Therese responds to their petitions and prayers with grace and roses. The grace is more important than the roses. -- I chose to include this section about St. Thérèse because she is my Confirmation Saint and I have legally used Thérèse as my second middle name since the age of 13 when I was Confirmed, in honor of the saint & the Godly life she led, but mostly, so that I will have a constant reminder of how I should live my life & each time I see my name I remember God's love for me & the good life he wishes for us all...
Other saintly related stories:
Saint Teresa of Avila and Saint Maravillas of Jesus (a Spanish Discalced Carmelite) were reported to have emitted heavenly scents immediately after they had died. Reputedly, Teresa of Avila's scent emanated throughout the whole monastery the moment she died.
God is our refuge and strength, a very present help in trouble. Therefore we will not fear, though the earth should change and though the mountains slip into the heart of the sea; though its waters roar and foam, though the mountains quake at its swelling pride. Selah. The LORD of hosts is with us; the God of Jacob is our stronghold. Selah. Psalm 46:1-3,7
For I have known the thoughts that I am thinking towards you -- an affirmation of Jehovah; thoughts of peace, and not plans to hurt you, to give to you posterity and hope for the future. Jeremiah 29:11
If God takes care of the birds of the air and the flowers (lilies of the fields), so God will take care of His children who need not worry uselessly. Matthew 6:28

The fruit of the Spirit is love, joy, peace, patience, kindness, goodness, faithfulness, gentleness and self-control. Galatians 5:22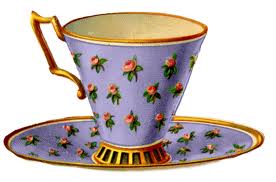 Share a cup of kindness with someone today!

Return to: Lady Anna Kasper's Facebook

Return to: Lady Anna Kasper's Twitter

If you are using IE as your browser, you should be hearing the song Angel's Are Watching Over me Tonight playing in the background.