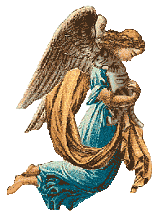 All About Cats
These pages are in honor of Socks, the one and only cat that is currently in my life. He'll be 10 years old this summer and is such a big part of my life, I could no longer exclude him. Which reminds me of a t-shirt that I saw for sale that said, "Cats, we once worshipped them as gods and they'll never forget it!"

This is also for all the cats that have enriched my life starting with my first kitty when I was five years old. His name was Sonny and he disappeared without a trace after only a short time. My first taste of grief! Then there was Chebbie, my beautiful grey Manx cat that slept with me for most of my childhood. Delilah...who's still on the dairy farm in Missouri. Fat Cat Flanagan and her sister Kate (better known as "skinny kitty" because her sister was plump!), Socks' sister Whiskers....the wild kitty! Banshee, Pink tongue-grey kitty (my best attempt at giving my cat a Native American name! She was a beautiful long-haired cat) and then there was Sheba my beloved all black cat that stayed with me through some of the hardest times in my life. She became ill at 11 years old and I had to make the most difficult decision and she is now in "kitty heaven."
I will be including some general information about cats, fun trivia and stories, Halloween and cats....two of my favorite subjects! So, click on the fat cat below and he'll take you to the next page.

Return to: Lady Anna's Pages