HappyHolidays
Anna Annette Kasper's Newsletter


Christmas, 2013
This year you are listening to another one of my favorite Christmas Carols
The Coventry Carol.
Click on the title of the song to view the lyrics and discover the history and meaning of this very emotional Renaissance song.
---
Holiday Plans
This Thanksgiving holiday I had a few visitors come to town and we had a small gathering with a hearty feast!
For those of you related to me, hopefully you remembered our Mayflower Pilgrim ancestors Edward Doty, Stephen Hopkins and his daughter Constance Hopkins Snow. For those interested, Edward Doty was a bit naughty, ie...he is known for being in the first duel in the British American Colonies (dueling was illegal), he eventually settled down and mellowed with age :) Stephen Hopkins is thought to be the same Stephen Hopkins of the ill-fated Virginia Colony settlement, and after a quite interesting story, he ended up back in America via Barbados, England, then on The Mayflower. I did discover I'm a distant cousin to Sarah Palin, she is also descended from the Pilgrim Stephen Hopkins.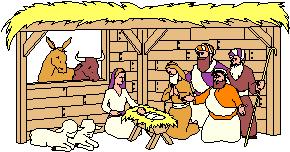 Winter is one of my favorite times of the year because it is a time to slow down and refuel your spirit. We live in such a stressful and busy time, that I believe it's God's way of saying "This is the time to feed the spirit." It is God's season. Let us try to remember this season to rekindle our spirit as we celebrate the glorious birth of our Lord.
I'll be spending a quiet Christmas alone with my fur-girl Livia. One of the reasons I want to move back to the western area of US is to be near family and friends again. I will be attending Mass, I'd like to attend Midnight Mass but I'd have to drive 90 miles round trip into Peoria to find a Catholic church having Mass at that time, the Catholic churches near me are too small. My New Year's Eve/Day plans are up in the air as of yet. Last year, I got snowed in and they didn't remove the snow from the streets of our tiny village until 10pm, so I was unsure I could get out and just stayed home. I have a 4 wheel drive vehicle now, so I can get out of the village if I do decide to go out to celebrate. But the temperatures have been below normal and it's been quite cold, so staying inside is sounding quite inviting! :)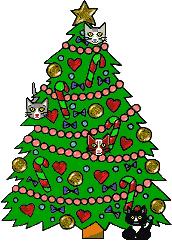 My beloved, fur-girl kitty Livia turned 9 years old this past year. Most who follow me on Facebook or Twitter or have been around me the last 9 years know why my family calls her "The Queen" lol She is beyond spoiled! Her father was a Siamese and her mom a Tabby. She has the Siamese blue eyes and face-shape, and temperment, she was egg-shell colored as a kitten with a very dark raccoon ringed tail! But as an adult she has a bit more of the Tabby markings, although many say she looks like a Snowshoe breed, with her feet being white. Livia sends out "Meowy Christmas" wishes!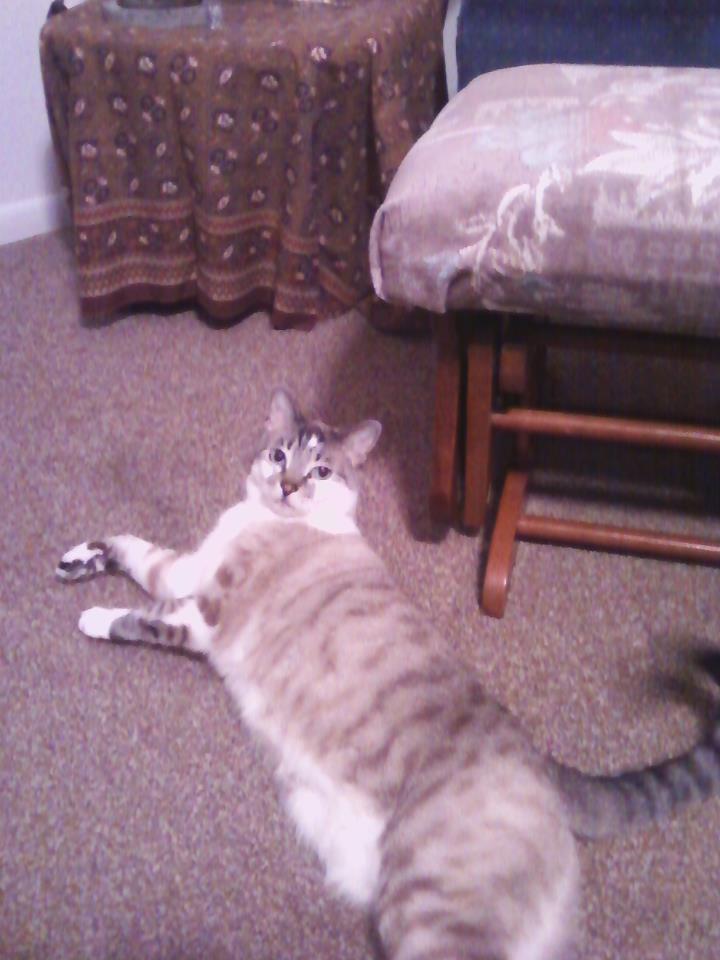 The Year In Review, the Future, Christmas Trivia and a Wee Bit of Fun!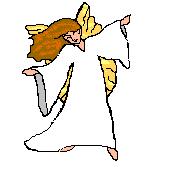 I was quite busy this year with my work with Roma Downey. We had a 10 hour miniseries "The Bible" play on the History channel for a full month, ending with Easter Sunday evening, with Roma Downey and her husband Mark Burnett producing, as well as Roma playing the Blessed Virgin Mary in all scenes except The Nativity related story. Over 11 million people tuned in the first night, and by it's airing end in States 100 million people had watched it! It's one of the highest selling miniseries on DVD ever! It was 5 hours Old Testament and 5 hours New Testament. A movie entitled "Son of God", which deals with the life and ministry of Jesus through His resurrection will be released in theaters on February 28, 2014. It takes some of the footage from "The Bible" miniseries along with lots additional footage shot in Morocco at the same time "The Bible" was shot but not shown in the miniseries, and I believe the film will run over just 2 1/2 hours, Roma's production company Lightworkers Media, that produced "The Bible" miniseries will now have in production this next year a 4 hour miniseries for CBS based on the novel "The Dovekeepers" - a beloved and well known book, due to air in 2015. Also in the works is a series for NBC entitled "A.D.: Beyond the Bible" based on what happened in early Christianity (history and stories) after the (New Testament) stories included in "The Bible" miniseries ended.
My job over the past 15 years with Roma Downey has slowly changed in some ways, I am still webmaster of her Official site and maintain her very active Official Facebook, but in addition to Social Networking is heavy fan relations and some press relations with a myriad of facets, including merchandising, autographed give-away contests, etc...In addition, the final season of "Touched by an Angel" (season 9) was finally released on DVD this year in November, along with a set with all 9 seasons in one.
I have been and continue to be blessed with a long-standing, on-going friendship with Roma that I cherish.
For the future, I'm planning a trip to Norway next year to spend time with my Norwegian family! Sending out Christmas Blessings and love to my niece Jessy Marie, her husband Ingvar and my grand niece and nephew, Kaiya and Teyus. God Yul! Jeg er glad i deg og jeg savner deg <3 Beste Tante, Anna




Being a perpetual student, I'm always learning a new language, or hobby. I continue with genealogy and have over 16k people in my family tree at the moment! And it's always fun to discover a new famous or royal ancestor, which mine include an endless list, a few being a saints, St. Margaret, Queen of Scotland, and many other Royals from the Houses of Normandy, Angevin, Plantagenet, Tudor, and Stuart and tons of well-known distant relations, including many US Presidents, The current Queen Elizabeth II is of course descended from all these houses as well, she and I are 15th cousins, once removed, I'm a bit closer related to the late Princess Diana as 13th cousins. But this Yank cousin of the Queen and the Princes won't hold her breath expecting an invitation to Buck House for tea anytime soon! :-p Emily Dickinson being my favorite poet, I was thrilled to learn we are 5th cousins, also Louisa May Alcott and Laura Ingalls Wilder. I also sent my DNA into Ancestry.com and I was matched up right away with my Irish cousins (2nd cousins, that I already knew as well as others) that had sent in their DNA as well, and my Doty/Doughty relations. Besides matching me up with family members that have also sent in their DNA (from 2nd cousins, to 10th cousins!), it also analyzes the heritage of my DNA and the only surprise was that I was passed down much more Germanic DNA from my German ancestors than I thought, but with Ireland a close second and Great Britain (England, Scotland, Wales) third. The 3% European Jewish coming up was not a surprise, I knew that a German great-grandmother, that her mother's side had been Jewish originally and through generations of intermarriage, the Jewishness had been lost to the family by that time, but I still carry the proof in my DNA of the family stories being true. 3% Scandinavia was not a shock, most with English and Irish ancestry carry some Viking blood in their DNA. Along with few mysteries, 2% Greece, 2% Finland/Russia (which can sometimes be found in Sweden too).
Christmas trivia for everyone this year: the origins of Christmas Bells!
There was an early pagan winter celebration of ringing of bells to drive out evil spirits. Later the tradition began to ring bells on Christmas Eve to welcome in the spirit of Christmas with joyful noise. In Norway bells are still rang through out the country on Christmas Eve at 5pm. In Yorkshire, England on Christmas Eve, the bell is rung once for each year that has passed since the birth of Christ.

I couldn't resist adding this: In Medieval times, people believed that ringing church bells would get rid of lightning during thunderstorms. It was an unfortunate superstition for bell ringers. In 33 years lightning stuck 386 church steeples and 103 bell ringers died!
Some Christmas fun! For those that would like to see the last time I sat on Santa's lap? I was 13 years old :)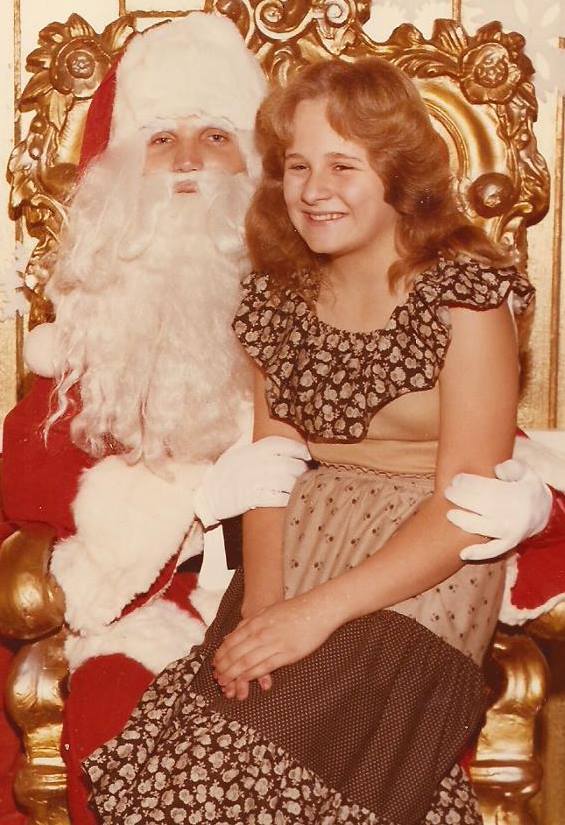 Some of My Christmas Poetry
Rosa Mystica
Rosa Mystica
a fragrant secret upon the mouth of God.
Hildegard Von Bingen
Your praises echoed from her saintly lips.
A Rose among thorns
Heavenly chants of medieval monks fill the air.
Garden of God
Your divine place of sweet refrain; rest in the arms of your beloved.
Opening of the sacred petals
The breath of God sighing deeply into your barrenness; a cloistered garden of divinity.
Round Yon Virgin
Mysterious fertility within thy consecrated womb.
Fruit ripens on the blessed vine
The shoots of the stalk of Jesse break into the world.
Rosa Mystica
Awaited Messiah cradled in your loving arms.
Anna A. Kasper - Copyright 2004
The history and origins of the Virgin Mary being called Rosa Mystica (Mystical Rose) - In the 5th century she was first called a "rose among thorns" to express Mary's purity and the fragrance of her grace. In Medieval times she was called rosa mystica or the mystical rose coming from the verse of Sir. 24:14 ("like a palm tree in Engedi, like a rosebush in Jericho") which makes reference to God graced fertility and growth, and a reference to the mysterious generation of Christ from the womb of Mary.
A Christmas poem I wrote for a college Creative writing class. (It's a Ghazal style poem - ancient form of poetry from India and Persia. The subject matter is usually mystical spirituality or mystical sensuality) And I did receive an A+ and the professor told me I have a natural gift for writing Ghazal style poetry, that I understand the form on a mystical level, something he stated that not everyone does.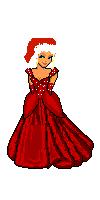 Sending Christmas Blessings out to all my family and friends!
Happy New Year 2014!