I currently live in the gambling and entertainment mecca of the world...Las Vegas! It's a fun place to live. The city never sleeps and there's always something to do. But it has traffic and smog problems and it's not the most beautiful city--except maybe all the lights at night. And it lives up to its name of "Sin City" which is an aspect of Las Vegas that I do not enjoy. But if you leave the city and go out to the Red Rock Canyon area, it's lovely. The Hoover Dam and the Boulder City area are also worth a visit.
Update: I've moved back home to San Diego. Woo hoo!
My home is lovely San Diego. I miss it greatly--from the beaches to the quaint little town of Julian in the mountains and the desert to the east. It's a beautiful city with some of the best weather anywhere.
I have decided to take out most of the information about my husband and me and our life we had together, because we separated in March of 2007 and remain living apart.

Some of my likes, hobbies, and interests:
One of my favorite hobbies is genealogical research, and by climbing my family tree.....On my mother's side, I am a direct descendant of Margaret (Stephenson) Scott, who was hanged as a witch during the Salem Witch trials and also, I discovered that I'm related to actresses Lucille Ball and Suzan Ball, poet Emily Dickinson, the late Princess Diana and her children Princes William and Harry and many, many others. On my father's side, I'm a direct descendant of Mayflower pilgrim Edward Doty and am also related to General George Armstrong Custer. I've met some very special cousins online and have developed friendships that will last a lifetime. Some have emailed me asking my connection to Lucille and Suzanne Ball. I'm related through the Cummings line who married Isaac Ball. My grandfather and Lucille Ball were like 7th cousins or something...so it's not a very close connection.
Favorite foods: Mexican food, pasta dishes, BBQ baby back ribs (but only if cooked by my bother-in-law Bob :-) ) and Japanese food. Green tea ice cream, mangos, coconut or mango sorbet

hot and iced tea, fresh basil, roasted red bell peppers, marinated artichoke hearts, Portabella mushrooms, Caesar salads, and salads in general especially with Roquefort dressing.
General favorites: Christmas time, Renaissance Faires (which I usually attend in full costume.....guess I'm a closet actress!), St. Patrick's Day, Thanksgiving spent with family, folk Mass, singing, reading, the ocean, flannel sheets, and walks on the beach in winter. History and languages. I am fluent in American Sign Language and enjoy using my communication skills. I enjoy learning about the man Abraham Lincoln and his life. One of my favorite topics of interest and research are women in history who were an anchoress, especially Blessed Julian of Norwich. Oh, and yes.....I am a wee bit addicted to surfing the internet! :-)
Favorite books......

The Mirror by Marlys Millhiser and Pope Joan by Donna Woolfolk Cross


Some books that I've recently added to my library....

I share my birthday with H.G. Wells, Faith Hill, Bill Murray, Stephen King, Larry Hagman, Nicole Richie, and David James Elliott.
Two things that I can never have enough of?.....Hair scrunchies and lip balm!
On a more serious note, I appreciate honesty, a loving husband, a good work ethic, the Amish way of living, and the peacefulness of silence.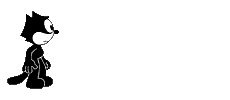 Dislikes!
Major dislikes: Although, I understand the need for speed bumps and school zones, I still don't like them! Other dislikes....People who break their marriage vows by committing adultery, violent men, lying, mean-spirited people, rudeness, and loud sounds.
Minor dislikes: Gravy, SPAM, and fake Christmas trees. Ok, we bought a fake Christmas tree four years ago.......and it isn't so bad after all!
Music:
I enjoy various types of music. These are just a few of my favorites.
Emma Christian...She is a lovely singer from the Isle of Mann, you can listen to her on



Celtic Voices: Women of Song
Connie Dover, Máire Brennan, Charlotte Church
Sarah Brightman, Anonymous 4, Dixie Chicks
Joann McFatter, and the Mediaevial Baebes

But the lovely sound of the ocean--pure and powerful, but peaceful--is the best music of all.
Television:

Touched by an Angel
This television show has affected my life in such a positive way, that I can't say enough good things about it! I feel truly touched by an angel every time I watch the show.Visit the official site of Roma Downey which I created and maintain. She plays the angel Monica.

The Simpsons, Crossing Jordan, Monk, Medium, Sue Thomas: F.B.Eye, Xena: Warrior Princess, Mysterious Ways, The X-Files, Seinfeld, Star Trek (The original series and The Next Generation) and Dr. Quinn, Medicine Woman. I like the old Bionic Woman series and am looking forward to the brand new series coming this fall on TV. Maybe it's because I have very acute hearing and have been told for years that I have bionic ears! And who doesn't just adore Scooby Doo???
The rest of the time I'm addicted to the old movie channels AMC and TCM, or the Sci-Fi channel, History channel, Discovery, TLC and A&E. I enjoy all the haunted or ghost story related programs....like haunted light houses, haunted plantations, etc...
But I'm always on the quest for old Columbo episodes, any other Columbo fans out there?
Some of my favorite movies are:
The Anchoress, The Man From Snowy River, The Secret of Roan Inish,
Swept From the Sea, Children of a Lesser God, The Sound of Music,
Fools Rush In (1997), The Thornbirds, Blink, The Last of the Mohicans (1992),
The Third Miracle, Like Water for Chocolate (Como Agua para Chocolate),
What Lies Beneath, Ladyhawke, Somewhere in Time,
Return to Me, Titanic, My Big Fat Greek Wedding,
Borrowed Hearts, Three Wishes for Jamie, Love Comes Softly,
The Snow Queen (2002), The Mummy (1999) and The Mummy Returns.
For suspense, I enjoy all of the Alfred Hitchcock movies. I can watch Vincent Price movies for hours! I like period pieces and costume dramas.

Misc.

Candles are romantic and can cast a peaceful glow in a room. They can also be used while in prayer with God and I find lighting candles to be a spiritual experience. It must have something to do with being raised Catholic! I always liked the incense and candles. I am a very spiritual person.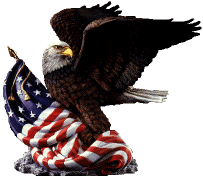 I'm proud to be American, but I also celebrate the cultures and histories of the homelands of my ancestors: Ireland, Wales, Scotland, England and Germany. Many generations ago there was also a Native American Montauk maiden. She was born on Long Island, when parts of the island were still the homeland of her Montauk tribe.

You are listening to: Fraoch A Ronaigh (Heather of Rona) sung in it's traditional Gaelic. It is sung in a form that is called Mouth Music. The song describes several points on the island of North Uist, which could be used as landmarks by sailors passing along the west coast. The Isle of North Uist - Uist a Tuath is one of the Islands of the Hebrides off the coast of Scotland.
This version of the song is sung by the character M'Lila (played by actress Ebonie Smith) in the second season of Xena, episode number 12, entitled Destiny. The reason it was never included in any of the Xena soundtrack CDs is because they didn't have the copyright for the song. (Just FYI Ebonie Smith stated at a Xena convention that although she has a lovely singing voice, her voice was dubbed with another singer's voice. So, she did not sing Heather of Rona (Fraoch A Ronaigh) in the episode, even though it appears when you are watching it that M'Lila is singing it. Ebonie did a wonderful job, so that you cannot tell that she is not really singing the song. As it is, I'm not sure we'll ever know who actually sang the song in the episode. It was probably an unknown studio singer. If anyone knows who really sang the song, please email me and let me know. I'm asked the question often. You can find the song on the CD entitled Mouth Music and is sung by Talitha Mackensie (a well-known Scottish singer of mouth music). It sounds very much the same except it's a longer version of the song and the sound of the ocean waves is not included. If you'd like to purchase this CD Mouth Music, please follow this Link.
Return to: Lady Anna's Pages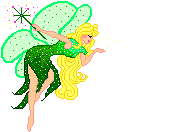 Irish Angel Creation