Roma Downey Items....from past and current projects.
Please visit here to view all items available related to Roma Downey (books, CDs, DVDs, etc...) from past, current and future projects available now or pre-order.

You are listening to My Little Angel from Roma's CD Healing Angel featuring Aoife Ni Fhearraigh and Phil Coulter.

The Bible: The Epic Miniseries is available on DVD and [Blu-ray],

A Story of God and All of Us: A Novel Based on the Epic TV Miniseries The Bible is a companion book to the epic Bible mini-series.

This is just one of the many books and other items available related to The Bible: The Epic mini-series, the film Son of God, A.D. The Bible Continues, The Dovekeepers book and mini-series, and future projects on TLC - real stories of divine intervention, the guardian angel drama series Unveiiled coming to NBC in the fall, and the epic remake of the classic film Ben Hur to be released in theaters in the spring 0f 2016. Items related to all these projects and many more future projects to come will be available and information will be posted on an on-going basis on Roma Downey's Official Facebook and official websites for the projects.

Available for pre-order also is the companion book for "The Bible: Epic Series" for young readers! Exciting! And a blessing of a gift to be able share with younger readers and children! A Story of God and All of Us Young Readers Edition: A Novel Based on the Epic TV Miniseries "The Bible" Both books will be released on 26 February 2013.


Exciting news! Roma Downey's Little Angels Bible Storybook was released October 1st. Touched By an Angel: The Sixth Season was released 25th September 2012. Order your copies today! Touched By an Angel: The Fifth Season was released July 2012. They also released a special Touched By an Angel: Seasons 1-5 boxed set available for purchase also starting in July.

Books

Healing the Hurt, Restoring the Hope: How to Guide Children and Teens Through Times of Divorce, Death, and Crisis with the Rainbows Approach

Author Suzy Yehl Marta with forward by Roma Downey. This book provides guidance on how to help children and teens through divorce, death, and crisis. The author draws on her own personal experience and discusses grieving children, how to become a compassionate companion, stepping stones to healing, and activities and rituals for the healing process.

What Is Spirit? Messages from the Heart

Human rights activist and former Miss World Lexie Brockway Potamkin gathered quotations and inspirations from hundreds of people around the world in answer to the question, "What is spirit?" People famous and ordinary from all religions, ages 7 to 97, took time from their busy lives to contribute. Including Roma Downey, Bob Hope, Wynonna Judd, Robert Wagner, Dick Gregory, and Jimmy Carter are a handful of the VIPs who responded eloquently. The book would make a lovely gift.

A Celebration of Women: Our Greatest Feats, Our Favorite Stories, Our Richest Legacy
Edited by Joann C. Webster & Karen Davis

Women we admire, women with maximized gifts and talents, women who dared to change neighborhoods and nations -- in this collection, they are women helping women, inspiring others to answer callings, accomplish goals, achieve dreams.

With advice, lessons, stories and quotes from many women from all walks of life, including Roma Downey, Della Reese, Martha Williamson any many, many others.

Beyond Jennifer & Jason, Madison & Montana: What to name your baby now
by Linda Rosenkrantz & Pamela Redmond Satran

Roma and her daughter Reilly Marie are included in this unique baby name book.
Books Featured in Touched By An Angel Episodes: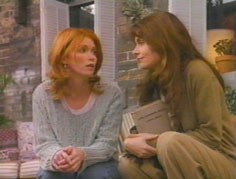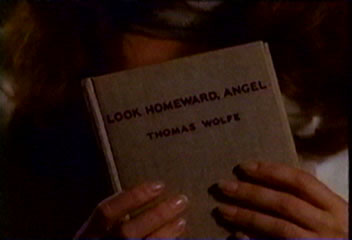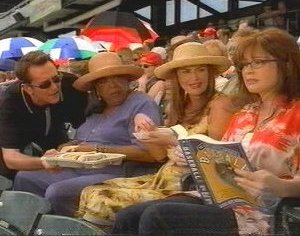 The Sports Encyclopedia: Baseball 2001 (Sports Encyclopedia Baseball) - Used in Episode 803 "The Perfect Game"

Music
Holiday Light, Singing Angels and Silver Bells

This Christmas, Roma Downey along with The Western Wind adds her special magic to Holiday Light, Singing Angels and Silver Bells.

Holiday Light Singing Angels, Silver Bells is a fabulous collection of holiday music from the Middle Ages and Renaissance to the present woven together with reflections narrated by Roma Downey that cast a contemporary light on the stories and themes of the Christmas holiday.

Aoife Ni Fhearraigh is a beautiful Irish singer who was born and raised in Ireland in the Donegal Gaeltacht (Irish Speaking region) of Gweedore. She is featured on Roma'a spoken word album Healing Angel.

Lake of Shadows

You will find Roma on Phil Coulter's CD Lake Of Shadows on track/song number 13, Prayer For The Fishermen. She recorded this track while she was in Toronto the summer of 2001 filming her holiday TV movie "The Sons of Mistletoe." The Lake of Shadows is the local name given to Lough Swilly, an inlet from the North Atlantic not far from where she grew up in Derry. She spent many summers playing on the beaches there, so she was happy to be included in this project because of her own childhood memories.

Music From Episodes of Touched by an Angel

"Baptism," "Shallow Water," "See Myself In You," & "Don't Ever Sell Your Saddle" by Randy Travis - Ep. 725 "Shallow Water, Part 2"
Videos and DVD
An Irish Holiday

You may purchase this DVD by clicking on the graphic above. It aired on some PBS stations in November and December of 2002. It's also easy to obtain abroad in Europe on DVD and was released with the title of "An Irish Christmas." Roma completed this project while in Ireland last summer (2002). Her segment was filmed in an old church and later added to the Irish Christmas special shot at Slane Castle. She and Reilly stayed at Ashford Castle in Co. Mayo. It is near the village of Cong which is where they shot the movie "The Quiet Man" with John Wayne and Maureen O Hara.

An Irish Holiday

Roma Downey, Frank McCourt, Phil Coulter and others Celebrate the Season
The special stars some of Ireland's most beloved performers: actress Roma Downey (Touched by an Angel); Moya Brennan (of Clannad); best-selling author Frank McCourt (Angela's Ashes); the Celtic Tenors; stars from Riverdance; and many more. In the venerable surroundings of the breathtaking grounds of Slane Castle in Ireland, these celebrated talents come together in a unique and intimate gathering for AN IRISH HOLIDAY. Composer, performer and reigning king of contemporary Celtic music Phil Coulter and his guests regale one another with traditional stories and anecdotes, entertain with song and dance, and revel in each other's company.

Viewers of AN IRISH HOLIDAY join Moya Brennan (a member of Clannad), Maura O'Connell (well-known Irish singer and seen in the movie Gangs of New York), Brian Kennedy (Get on With Your Short Life) and Jean Butler (Riverdance) in a selection of seasonal Irish songs; rejoice in the spiritual splendor of the Celtic Tenors as they sing a special arrangement of "Adeste Fideles" and "Danny Boy"; thrill to the a capella precision and beauty of the Voice Squad, Ireland's premier traditional vocal group; and delight in Roma Downey's interpretation of a holiday Irish blessing.


Aiofe Ni Fhearraigh sings during "An Irish Blessing"

Viewers enjoy the "craic" (fun) over dinner as Frank McCourt reads from his international best-seller, Angela's Ashes, and listen as the original star of Riverdance, Jean Butler, recalls her introduction to Irish dance. Ireland's latest dance sensation, Anóm, performs a specially commissioned holiday dance routine.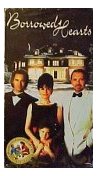 You may search for other Roma Downey or Touched by an Angel related items by using the search box below.

You are listening to My Little Angel from Roma's CD Healing Angel featuring Aoife Ni Fhearraigh and Phil Coulter. You Must have a Media Player to hear the music. Download the Media Player. It's Free. Download ~Install~Shut down to activate.