Monday After The Miracle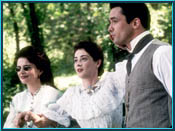 Roma Downey produced and acted in this adaptation of William Gibson's play "Monday After the Miracle" for CBS. It's a sequel to "The Miracle Worker," about Helen Keller and her teacher, Annie Sullivan.
It explores the relationship between Helen and Annie and how Annie's marriage to John Macy was affected by it.
Roma Downey portrays Sullivan, while Moira Kelly plays Keller as a 20-year-old college student. Christina Pickles and Billy Campbell also star.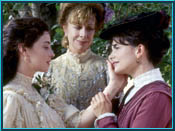 Cast overview:
Roma Downey........Annie Sullivan
Moira Kelly........Helen Keller
Bill Campbell......John Macy
Christina Pickles...Kate Keller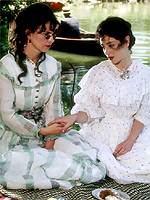 A little trivia: Annie Sullivan's nickname as a child was "spitfire."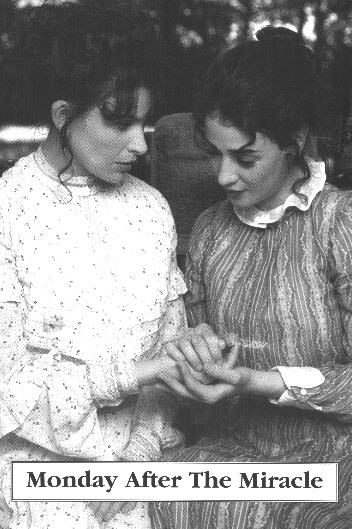 Return to: Roma Downey Gallery
Return to:Official Roma Downey Pages