Here are 75 questions about Roma Downey.....let's see how you do? The answers are given below.

1. What is her favorite poem?

2. What domestic chore does she really dislike?

3. What was one of the most inspiring moments or events in her life?

4. What part of Derry City is she from?

5. What is the 'heavenly' occupation of one of her brothers?

6. Where does her name 'Roma' originate?

7. What name was she baptized? And why?
8. What singers does she enjoy listening to?
9. What memorable place has inspired her?
10. What fellow Irish actors does she appreciate?
11. Who was one of the people who has inspired her?
12. Does she believe in God?

13. Does she believe in angels?
14. Who was her daughter, Reilly Marie, named after?
15. How has playing the angel Monica affected Roma?
16. How tall is she?
17. How much does she weigh?
18. What aspect of living in Salt Lake City, Utah makes her homesick for Ireland?
19. What happened to her in New York City that made her eager to leave and move to California?
20. What did her father play for her every Christmas?
21, What is her favorite animal?
22. Who was her idol growing up?
23. How old was she when she started acting?
24. What was her first professional role?
25. Does she watch Touched By An Angel?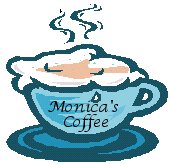 26. Does she like coffee as much as her character Monica?
27. Why did someone have to assist Roma in the scenes while she was driving a car when playing Jackie Kennedy in A Woman Named Jackie?
28. What is her favorite food?
29. Does she speak Irish?
30. Earlier in her career, why was turned down for an Irish Spring commercial?
31. What are Roma's favorite Touched by an Angel episodes?
32. What actor has appeared in Touched by an Angel and another series with Roma?
33. What actor has appeared in Touched by an Angel and also appeared in a play with Roma?
34. What was Roma's first prime-time series?
35. What was the name of Roma's character on the soap opera One Life to Live?
36. What is the name of Roma's dog?
37. What color is her hair?
38. What color are her eyes?
39. What is her favorite color?
40. Where in Ireland does Roma own land?
41. What is her favorite junk food?
42. What is her favorite flower?

43. Did she study Irish dancing as a child?
44. Many have asked where Roma's sister's name Jacinta originated, since it isn't an Irish name. Why were so many girls named Jacinta in Ireland in the 1950's?
45. How old is Roma's dog Ruby?
46. In the playbill for "The Circle," who does she thank?
47. What award did Roma win in 1985?
48. What year did Roma graduate from the Drama Studio of London?
49. Her favorite designer clothes are?
50. What would you find in Roma's closest?
51. What would you find in her jewlery box?
52. What is Roma's favorite way to unwind?
53. What does she feel is her major beauty problem?
54. What are her favorite hair care products?
55. What is her favorite make-up?
56. What does she do to stay in shape?
57. How does she feel about turning 40?
58. Has she ever tried Reflexology?
59. Is she planning on writing another children's book?
60. If she could put a message in a time capsule, what would she say to the people of tomorrow?
61. Does she know how to play any musical instruments?
62. A little known fact about her is.......?
63. Who are her favorite authors?
64. What is her favorite book or genre?
65. Does she still paint?
66. What is her favorite time of the day?
67. What is her favorite day of the week?
68. Out of all of the movies that she has filmed to date, which is her favorite?
69. What advice woould she give to those wanting to become actors?
70. What items does she miss from her old country (Ireland) that she can't get in the United States?
71. Does she follow a certain meal regimen (diet)?
72. Is she interested in becoming a director in the future?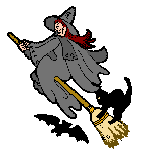 73. What did she and Reilly dress-up as for Halloween in 2001 and 2002?
74. What is something (a habit) she is working on to change?
75. What is something that she uses so she doesn't miss her favorite TV programs?

ANSWERS:
1. The Lake Isle of Innisfree.
2. Ironing.
3. The most inspiring moment in her life was the birth of her daughter Reilly Marie. "...to experience the greatest miracle of all, the gift of life...God is good."
4. Bogside.

5. Her brother, John, is a Catholic priest.
6. Her grandmothers, Rose and Mary. They took the 'Ro' from Rose and the 'Ma' from Mary.
7. She was christened Rosemary, because the priest said that the child had to named after a saint.
8. She is a die-hard Van Morrison fan. She also likes Enya, Clannad and she enjoyed the first two albums of The Cranberries. Non-Irish performers that she enjoys are James Taylor, Sting, and Andrea Bocelli.
9. Lourdes, France. She went there several times with her father as a teenager. She didn't like the commercialization of the place and found that distasteful, but she was moved by the sight of the grotto and the faith which the pilgrims brought with them.
10. Liam Neeson and Stephen Rae. Although, not Irish by birth, (though he now has dual American-Irish citizenship) she also likes Daniel Day-Lewis.
11. "My father Paddy Downey --a devout Catholic and a truely Christian man-- has been an inspiration to me. Two things especially that I remember him telling me. Firstly, in preparing me for his death, he reminded me "If you can bury your dad, you can do anything after that, there is nothing that you can't do." And anytime I was feeling down or confused, he suggested I get up and go and do something for somebody, and act of kindness. It worked every time."
12. Yes, she believes in God, that He is the God of Love and the God of All. She believes in one God and has said, "a building is just a building, though they're killing each other in my homeland over this very subject. I don't feel it matters what banner you wave to honor the one God."
13. Yes, she firmly believes in angels. She has said, "It's just that sometimes they come disguised as friends or family or strangers. I don't necessarily believe in wings and stuff, and I've never seen any fly down, nor would I expect to. But I do believe in angels, and I pray to mine every day to keep an eye on me. I don't think I could have made the journey from war-torn Northern Ireland to costarring in my own television show if there hadn't been many angels along the way."
14. Her daughter was named Reilly in honor of her mother -- her maiden name was Maureen O'Reilly. And her middle name is in honor of David Anspaugh's mother Marie.
15. Roma has said that playing the angel Monica has made her "a better person, enlarged her capacity for compassion, and has made her a better listener."
16. She is 5'4".
17. She weighs around 105 pounds.
18. Rocky Mountain rainfall reminds her of home and makes her homesick for Ireland.
19. She was robbed in Manhattan by a young kid with a gun who told her to "Gimme your money," she has said that it made her feel violated and gave her the additional reason to move to Los Angeles.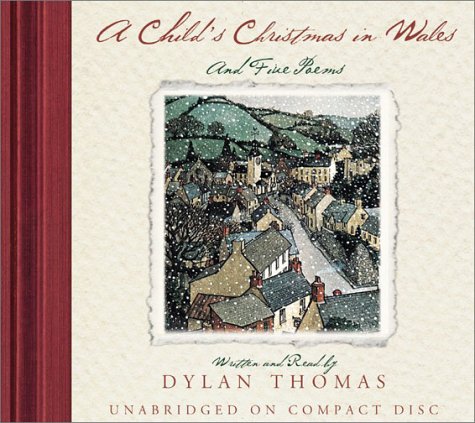 20. Every Christmas her father played the cassette of Dylan Thomas' A Child's Christmas in Wales. She continues this custom with her daughter Reilly Marie.
21. She loves dogs.
22. Katharine Hepburn.
23. She was 20 years old and in drama school.
24. In Syracuse, NY, playing Eliza Doolittle in Shaw's Pygmalion.
25. Yes, she always watches Touched By An Angel and even though she knows what's going to happen, it usually makes her cry. She used to be a huge fan of Frasier.
26. Yes, she loves coffee. She is a three-cup-a-morning girl. It was one of the hardest things for her to give up during her pregnancy. Also, see question 74.
27. She didn't know how to drive.
28. "The spud."
29. She learned it for three years in school, but she confesses that she is only able to say things like "my name is" and "what is the time."
30. They said that she didn't sound Irish enough!
31. Her favorite episodes are "There But for the Grace of God," "The Spirit of Liberty Moon," "Is There Life After Peace?" "Netherlands" and "Remembering Me."
32. David Marciano appeared in the Touched by an Angel (1996) episode "Into the Light" as James. He also, appeared with Roma in the series The 100 Lives of Black Jack Savage (1991) in the episode "A Day in the Life of Logan Murphy" as Hancock.
33. Chris Noth appeared in the Touched by an Angel episode "Full Moon" and he appeared with Roma in 1989 in the play Arms and the Man.
34. Roma's first series was Disney presents The 100 Lives of Black Jack Savage aka Black Jack Savage. It ran on NBC from March-May of 1991 and lasted only 8 episodes. She played the character Danielle St. Clair.
35. Her character's name on the soap opera One Life to Life was Lady Joanna Leighton Coronal.
36. Roma's Golden Retriever is named "Ruby."

37. Her hair is auburn. Although, she was a blond for a year starting in the summer of 2000, but it is now back to auburn.
38. Her eyes are brown.
39. Roma likes all colors but tends to wear a lot of black because she wears so much white on the show. She does like the color green, but doesn't really have a favorite.
40. Roma's land in Ireland is near Greencastle, Co. Donegal.

41. Her favorite junk food is french fries with salt and ketchup.
42. Her favorite flower is a white rose with pink on the edges. When asked this question she reminded me that her name is Rose. See question #7.
43. Yes she did study Irish dancing as a child.
44. The name Jacinta was a popular name for Irish Catholic girls in the 1950's because it was the name of one the children that saw the Virgin Mary in Portugal - Our Lady of Fatima. Roma has two sisters Jacinta McLaughlin and Ann Flood.
45. She got Ruby shortly after Reilly was born.
46. Roma thanks Roy, Faith and Sandra. Who, by the way, were the teachers that pooled their savings to send Roma to the Drama Studio of London.
47. In 1985 Roma won The Most Promising Student of the year award at the Drama Studio of London.
48. She graduated from the Drama Studio of London in 1985.
49. Her favorite designer clothes are Ralph Lauren and Donna Karan.
50. Clothes you would find in Roma's closest: sweaters from Ireland, cashmere, t-shirts, and white linen.
51. Things you would find in Roma's jewlery box: solitaire studs, and fresh water pearls.
52. Her favorite way to unwind is an at-home massage. She lights candles scented with gardenia, jasmine or lavender, she turns on some Enya or New Age music and she lets the stress go.
53. Her major beauty problem has to do with the fact that "Touched by an Angel" is filmed in Utah, which is an incredibly dry climate which wreaks havoc on her skin. She likes Clarins, especially the Hydration-Plus Moisture Lotion SPF 15, Gentle Night Cream and Eye Contour Balm. She also loves The Body Shop's Nut Body Butter and Kiehl's Lip Balm #1 -- which she believes is a savior for her lips.
54. Her favorite hair care products are Ouidad products, made for curly hair. She has natural wave with a tendency to frizz, these products keep it manageable.
55. Her favorite make-up when she's not on the set is to just use Stila eyeshadows and Bobbi Brown Lip Pencil and Lip Color in Nude, adding Buff gloss for night. She lines the inside of her eyes with a white eye pencil by MAC. It really exaggerates her eye size.
56. She stays in shape by working out in the morning when Reilly is asleep, because if she puts it off, it never happens. She does a body sculpting class four times a week. She also uses an ellipital machine at her home for thirty minutes a few times a week. She would like to be able to work-out five times a week, but is usually too busy. She lifts weights for muscle definition and attends a "Body Pump" class.
57. How does she feel about turning 40? She said, "For me, it's a milestone age. I'm at a great place in my life. I have exceeded my own expectations in terms of what I wanted to accomplish by this time---I am a mother, a successful working actress, a producer, and an author."
58. Yes, she has tried Reflexology, but as part of a body massage. She has weekly massages.
59. She is not planning on writing another children's book at this time. Possibly in the future if she finds a story that she is passionate about.
60. The message she would want to put in a time capsule is: All there is...is love. Family is important and saying "I love you" and expressing your love. If this was your last day on earth, would you go to the office?
61. She learned to play the piano as a child, but can no longer play.
62. She can't type. She has told me that she pecks at the keys when writing emails.
63. She has numerous favorite authors and can't choose just one to name.
64. She loves to read. She enjoys novels.
65. No, she doesn't currently paint because she doesn't have the time. But she would like to return to it.
66. Her favorite time of day is twilight.
67. Her favorite day of the week is Friday.
68. Her favorite movie to film, because of the location shooting in Puerto Rico, was "Second Honeymoon." Her favorite completed movie project is "Borrowed Hearts: A Holiday Romance."
69. Her advice is not to take the rejection personal and to not think, "They don't want me." The acting profession includes a lot of rejection.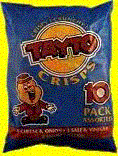 70. Irish items she misses that are hard to find in the United States: HP Sauce, Tayto Crisps, Bewley's Tea, Turf-Peat to burn in the fireplace. Because of items being available from around the world on the internet, most of things that she misses she can order.
71. She follows a high protein, low carbohydrate, low fat and sugar diet. Although, she loves potatoes which she called the "Irish spud." And when she was filming "Hairy Tale" in France she said that she ate lots of French breads and croissants. What can you do when you're in France? :-)
72. She is not interested in directing. Being behind the camera, she prefers being a producer.
73. In 2001 they were mother-daughter vampires. In 2002 Reilly was Sleeping Beauty and Roma was the wicked witch Maleficent.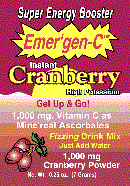 74. She used to drink coffee throughout the day. Now she limits it to just her few cups in the morning. She started cutting back on her coffee consumption a few years ago. She drinks Emer'gen-C instead. Her favorite flavors are Raspberry and Cranberry.
75. She loves her TIVO

The Roma Downey Trivia Quiz is copyrighted. © 1998-2003, Anna Kasper. All rights reserved. Do not copy or reproduce in any manner without written consent.
You are listening to: King of the Faeries (Rí na Sidhóga)
Return to: Official Roma Downey Pages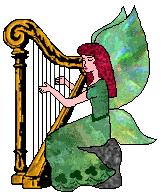 Irish Angel Creation